All offers
Wine tour & tasting in Rimini 4 stars hotel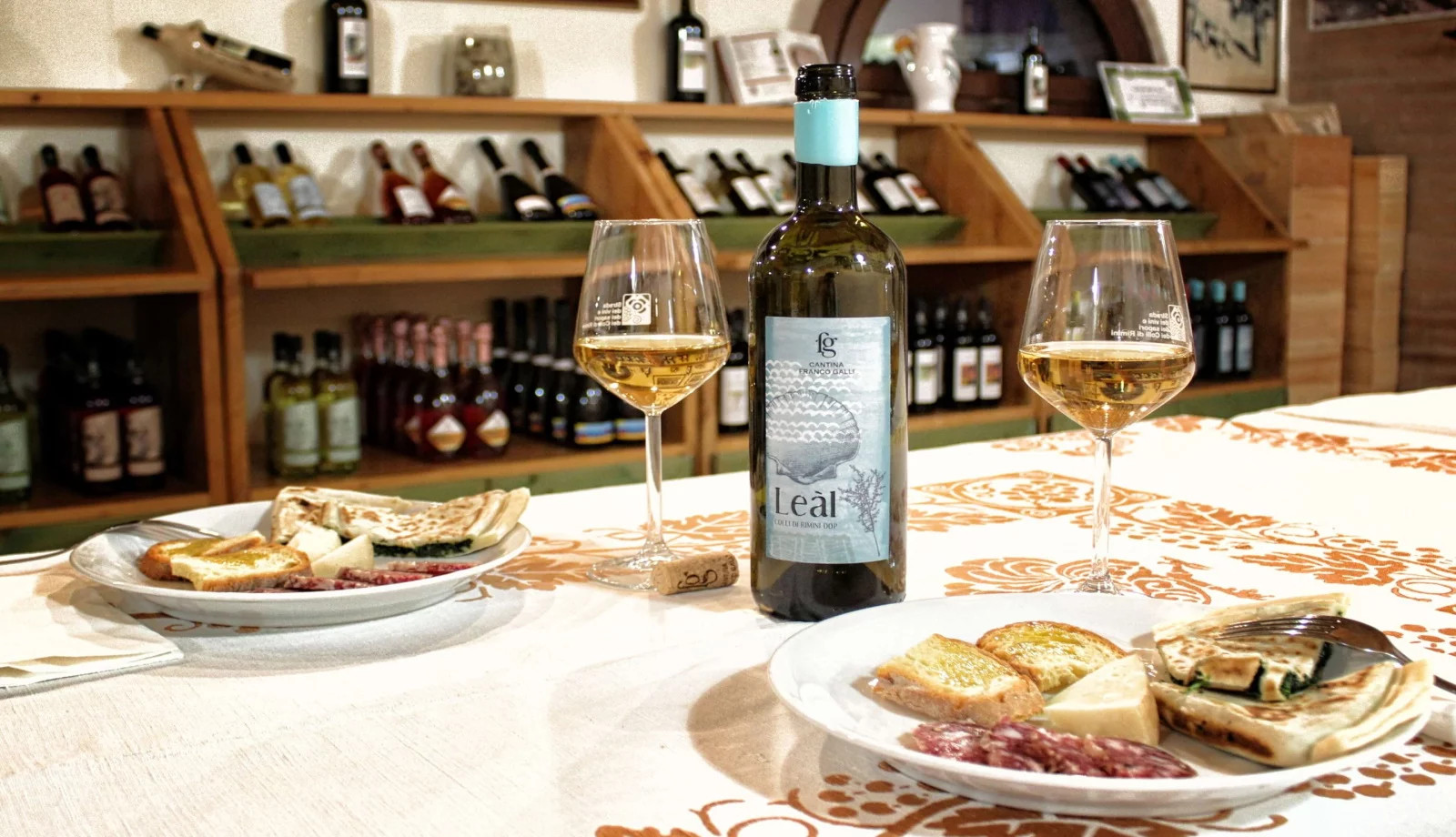 a beautiful experience in Winery
Welcome to an Authentic Journey of Discovery at Cantina Galli!
You will be guided through the magnificent vineyards, uncovering the rich history of our region and the intimate bond between the vines and the passion for winemaking.
Venture among the olive trees, breathing in the aroma of the exquisite reds wine maturing in the barrel cellar, and learn about the vinification techniques that make Cantina Galli's wines so special.
The tour will culminate in an exclusive tasting within the cozy Cellar. It's a moment to appreciate the harmony of flavors and the intense bouquets of the wines, ranging from the refined Sangiovese varieties to the exquisite Rebola.
Each wine has been carefully selected to satisfy even the most discerning palates.
Book your unique experience at Cantina Galli now and let yourself be captivated by the wine passion and the unique atmosphere of our region.
Explore, savor, and live an unforgettable experience! We await you with joy!
#CantinaGalli #ExcellentWines #UniqueTerritory #WineTour
In collaboration with Cantina Galli in San Giovanni in Marignano.
The offer includes:
Accommodation in a Classic room
Bed and breakfast with a rich buffet
A visit to Cantina Galli including a tasting of 5 wines accompanied by appetizers
Ask for a quote This offer